Posts for tag: smile makeover
By Constance E. Smith, DDS
August 13, 2014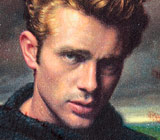 Imagine how different things would have been for movie star James Dean, had he not managed to replace the front teeth he lost as a youngster. According to one biography of the 1950s heartthrob, Dean's teeth were knocked out while he was swinging around on a homemade trapeze. Because his smile was restored, Dean was able to land the plumb movie roles that catapulted him to stardom.
This is perhaps the ultimate example of how a smile makeover can create new opportunities for a person. But opinion polls confirm that nearly 90% of adults feel an attractive smile is an important social and career asset. And, an almost equal percentage of adults feel that their smile could use some improvement.
Are you unhappy with your smile? Is a smile makeover something you've ever thought about? Dear Doctor magazine has come up with a great list of questions you can ask yourself to figure out if you would benefit from this life-changing experience:
Do you avoid smiling in photos?

Are you conscious about spaces and gaps in your teeth?

Are your teeth making you look older than you feel?

Have you held back a smile?

Do you feel that your teeth are stained or too yellow?

Do you hold your hand up in front of your mouth when speaking or laughing?

Do you notice areas of excessive tooth wear that make your smile look older?

Do you have little teeth and a gummy smile?

Are your teeth crooked, chipped or crowded?

Do you wish you had someone else's smile?
If you answered "yes" to any of these questions, please come in and see us. We have an amazing array of cosmetic procedures available to us — far more than what was available to James Dean in the 1950s. These options range from relatively inexpensive teeth whitening treatments to more permanent cosmetic solutions such as porcelain crowns and veneers. Together we can come up with a plan to give you the smile you've always dreamed about.
If you would like more information about what a smile makeover could mean for you, please contact us or schedule an appointment. You can learn more about smile makeovers by reading the Dear Doctor magazine article "Beautiful Smiles by Design." Dear Doctor also has more on "The Impact of a Smile Makeover."
By Constance E. Smith, D.D.S.
February 16, 2012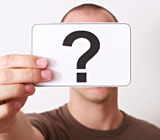 When it comes to cosmetic dentistry, we have numerous techniques that we can use to produce a dazzling smile while restoring or helping you maintain optimal oral health. From tooth whitening and gum contouring to bonding and veneers, see how much you really know about cosmetic dentistry by playing our matching game.
Words to match:
Whitening
Bonding
Enamel shaping
Orthodontics
Veneers
Crowns and bridgework
Implants
Gum contouring
______ is a minor surgical procedure in which we alter the position of the gum tissue and sometimes even the underlying bone.
______ is a treatment option that is not permanent and may require several applications to achieve the desired color results.
______ is a restorative technique that involves applying an a tooth colored filling material (composite resin) to a tooth that is color-matched and shaped to restore a decayed or damaged tooth.
______ is a treatment option for restoring heavily damaged teeth or replacing missing teeth.
______ is a procedure in which small amounts of enamel, a tooth's outer layer, is removed to reshape it to improve the look of a tooth.
______ is a minor cosmetic procedure in which we apply a peroxide-based material to bleach out minor stains and discoloration from teeth.
______ is a procedure in which we permanently replace a missing tooth by attaching a crown (artificial tooth) to a titanium post that has been surgically placed within the jaw.
______ is a treatment option in which teeth are aligned into a proper position giving a more attractive appearance. It is often used in conjunction with other cosmetic procedures.
______ is a cosmetic technique where we place a custom-designed, thin shell of tooth-colored material (usually porcelain) to the front surface of a tooth.
______ is the most common technique for repairing chipped, broken or decayed teeth. It may also be used to alter the shape of a small or irregular tooth.
Answers: 1) H. 2) A. 3) B. 4) F. 5) C. 6) A. 7) G. 8) D. 9) E. 10) B
To learn more about cosmetic and restorative dentistry, continue reading the Dear Doctor magazine article "Beautiful Smiles by Design." Or you can contact us today to schedule an appointment to discuss your specific questions.