Posts for tag: pediatric dentistry
By Dr. Constance Smith
April 12, 2017
Knowing how to properly care for your child's smile will be a major asset for maintaining healthy teeth and gums.
You want your child to grow up healthy and strong. You probably also want them to be able to grow up knowing how to do things like tie their shoes or wash their face. The same rules should apply for knowing how to care for their smiles. In the beginning, it will be up to you to set a precedent for how your child will maintain good oral hygiene. Our Jackson, MI, family dentists Dr. Constance Smith and Dr. Liskiewicz offer up some advice for teaching your child good oral habits.
Brushing Their Teeth
The sooner you start caring for your child's oral health the better. Even before teeth erupt you should be wiping the gums with a wet cloth after each feeding. Once teeth start to come in now it's time to brush. Here are some things to consider:
Use a soft-bristled toothbrush that is designed specifically for a child. Talk to our Jackson, MI, general dentist about what kind of toothpaste to choose based on the age of your child.
Make sure to brush your child's teeth until they are old enough to start doing it on their own (anywhere from six to eight years old). Even once your child is old enough to brush on their own you should still monitor their brushing habits to make sure they are doing a thorough job.
Make sure that your child is brushing at least twice a day—in the morning and at night—for at least two minutes each time.
Replace your child's toothbrush once the bristles begin to splay out (usually every three to four months).
Remember to Floss
Once teeth grow in next to each other it's time to start a flossing regimen. Flossing should be performed daily, and while it's definitely ideal to have them floss at night right before bedtime, any time that you can get them to floss their teeth is the right time to floss. Make sure they are using a new, clean section of floss for each tooth.
Visit the Dentist
Starting at the age of one, your child should start coming in every six months for routine exams and cleanings. Seeing your Jackson, MI, dentist regularly ensures that your child's teeth and gums are healthy and that if there is a problem that it's caught and treated quickly enough to not cause long-term damage. Children who are prone to cavities or gum disease may need to come in more often for teeth cleanings.
Do you have questions about caring for your child's smile? Need to schedule their next appointment? Then call our Jackson, MI, family dental practice today. We will work with you to find a time that fits into your busy schedule.
By Constance E. Smith, DDS
January 14, 2014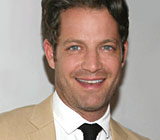 As a successful author, interior design guru (with 127 makeovers in eight years on The Oprah Winfrey Show), and host of his own television program, The Nate Berkus Show, Nate Berkus understands the important role a beautiful smile plays in one's life and career. In a recent interview with Dear Doctor magazine, Nate discussed his oral health history. Berkus credits his all natural smile — no cosmetic dentistry here — to the treatments he received as a child from his dentist. "I'm grateful for having been given fluoride treatments and sealants as a child." He then added that, "healthy habits should start at a young age."
Dental sealants are important because they help protect developing young teeth until the enamel has matured. Without dental sealants, the newly erupted immature enamel of teeth is more permeable, meaning that the acids produced by bacteria in the mouth can damage these teeth more easily. This makes the teeth less resistant and thus more susceptible to tooth decay.
Regardless of how much your children brush their teeth, the reality is that toothbrush bristles cannot reach down to clean out the crevices found in the deep grooves ("pits and fissures") of teeth. And if not removed, the bacteria found in these grooves produce decay-causing acids as a byproduct of metabolizing sugar. However, when sealants are used in combination with fluoride, good hygiene and nutrition (including lower sugar consumption), the odds of having tooth decay is dramatically reduced.
We refer to dental sealants as "pit and fissure" sealants because they protect the grooves found in the top of back teeth and the back of front teeth. Sealants also may reduce the need for subsequent treatments as your child grows older — just as it did for Nate Berkus. For these reasons, sealants are definitely something that all parents and caregivers should consider for their young children.
To learn more about dental sealants, contact us today to schedule an appointment so that we can conduct a thorough examination, discuss any questions you have as well as what treatment options will be best for you or your child. Or to learn more about sealants now, you can continue reading the Dear Doctor magazine article "Sealants for Children." And to read the entire interview with Nate Berkus, please see the Dear Doctor magazine article "Nate Berkus."
By Constance E. Smith, D.D.S.
January 23, 2012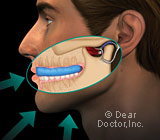 Nearly everyone who has ever played a sport, or had a child participate in one, has had that panic-filled moment when they witness an injury. And when you consider that there are more than 22,000 dental injuries each year in children younger than 18 years of age, you see there is fact to backup this concern. This is just one reason why we strongly encourage all of our patients who are involved in activities such as football, soccer, hockey, wrestling, lacrosse, skateboarding, field hockey and more to wear one of our custom-fitted professional mouthguards. It is especially true for basketball and baseball, which are responsible for the largest number of dental injuries.
The following are some key issues to help you understand the importance and advantages mouthguards offer.
Is there a way to determine who is at the highest risk for sports injuries?
Yes there are several. Age, gender, dental anatomy, and the type of sports being played are the four categories used to measure the risks for dental injuries. Young male teens still top the list of most likely to be injured; however, the gap is closing with more females getting involved in sports. Learn which sports or exercise activities made the American Dental Association's list of recommendations for using a custom mouthguard, when you continue reading "Athletic Mouthguards."
What's the difference between a "boil and bite" mouthguard and a professionally made mouthguard?
We are often asked this very important question. While some over-the-counter (OTC) mouthguards provide what is advertised as a "custom-fit" to your teeth, it is nowhere near the fit — and thus protection — you receive from our mouthguards that are crafted from precise molds of your teeth. Additionally, because all aspects of our mouthguards are tailored to each specific mouth, they provide much more protection and comfort. This important fact can enhance performance as the athlete can literally breathe easier while wearing one of our mouthguards.
What can I do if I witness a dental injury?
The first important fact to know is that you do not have to be a dental or healthcare professional to assist. However, before jumping in to help out, consult Dear Doctor's Field-Side Guide to Dental Injuries. This pocket-sized, quick-reference guide details what you should do at the scene of a dental injury based on the type of injury. But best of all, it is available to you free of charge from Dear Doctor.
Want to know more?
Contact us today to discuss your questions or to schedule an appointment.